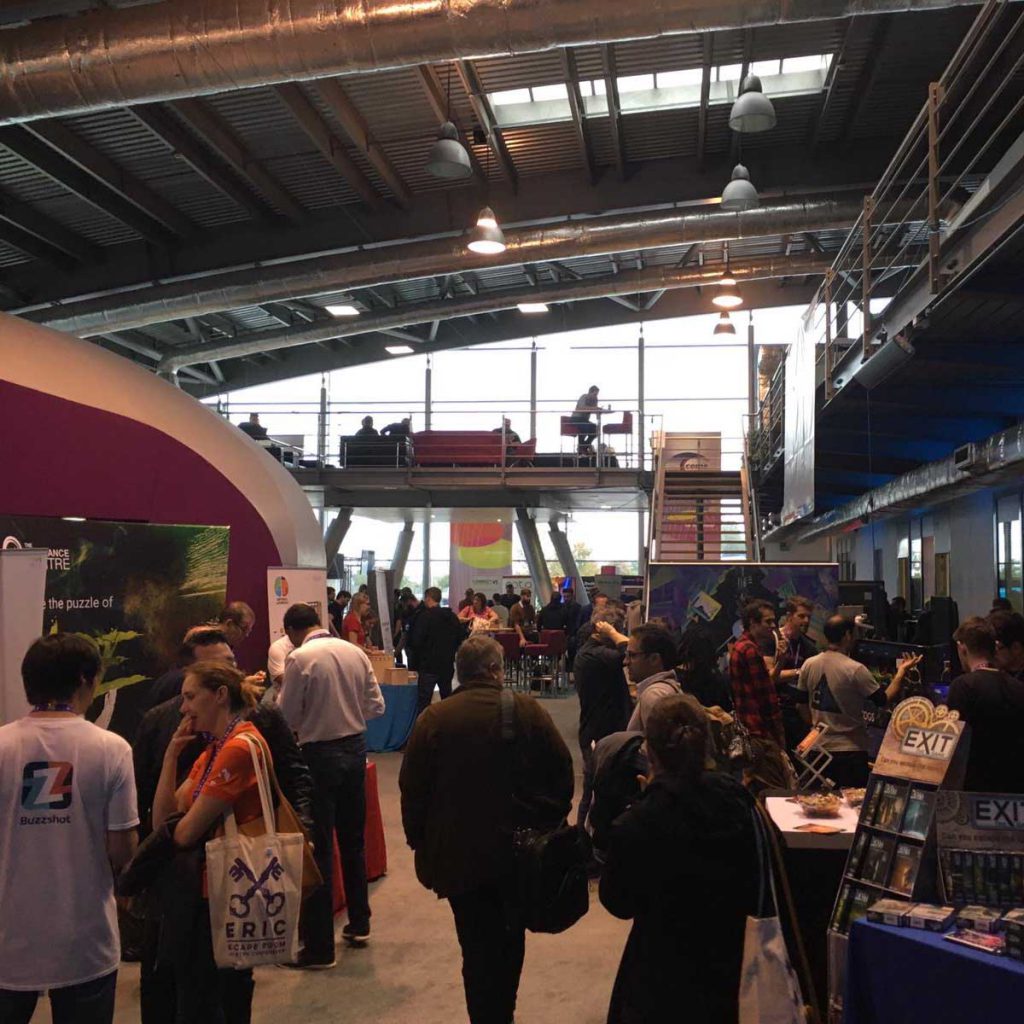 In October we exhibited at a great fair and wanted to share this experience because it might be interesting for you, as you might start your own business.
The fair contained many interesting impressions and a number of speakers and workshops where experiences, knowledge and expertise about Virtual Reality and the Escape Room Business were exchanged.
In addition to the exhibitors, the talk by Kevin Williams on "Location-based Entertainment´s VR opportunity" or workshops on marketing and better sales, as well as the networking evenings as inspiration and exchange offer a high added value.
It is still a rather small event, but very well organized and with great potential.
We would like to recommend this show to you, especially if you already work in the Escape Room Business.
On the website you will find more information and you can also sign up for a newsletter to be informed about next year's dates.
Escape Room Industry Conference ERIC
CEME Conference Centre in Rainham, London
http://ericuk.org/
Also have a look at the report from ESCAPETHEROOMers:
https://www.youtube.com/watch?v=OcBYxbDWVk0